Kako nas je digitalizirao moj-DMS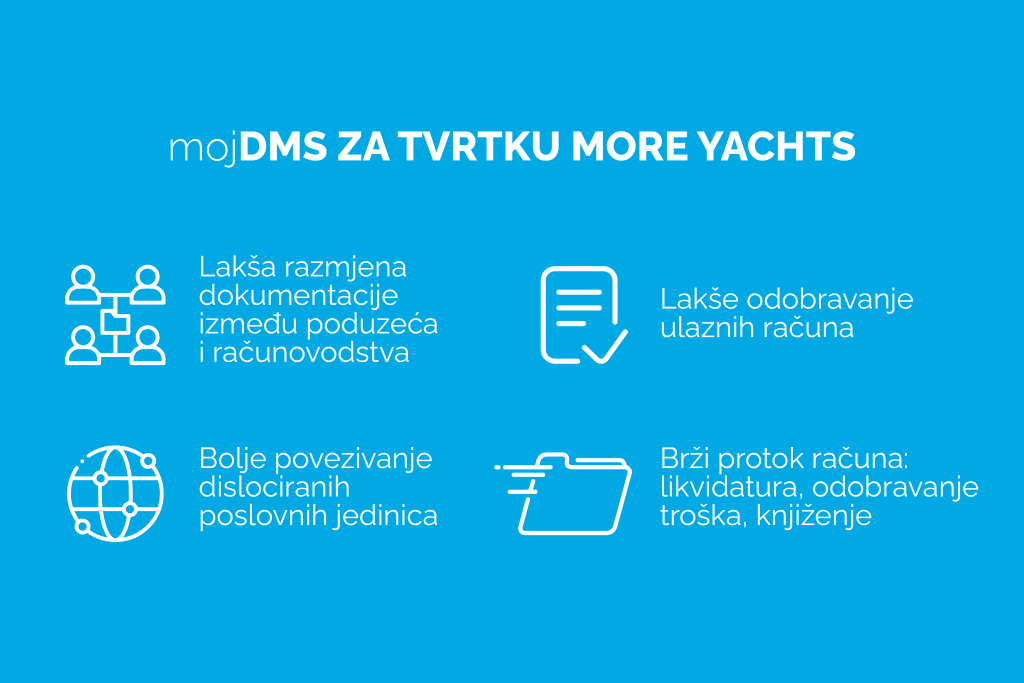 U tvrtki A-More Yachts kroz mojDMS smo uspostavili direktan protok dokumentacije između likvidatora računa, odobravatelja računa te odjela financija i računovodstva.
Motivi za uvođenje usluge
Naša tvrtka posluje u Zagrebu i Dugopolju. Ranije nam je obrada dokumenata trajala i do tri tjedna jer su se računi razmjenjivali između odgovornih osoba koje su na različitim lokacijama.
Postavljanje sustava
Korisnička služba servisa mojeRačun prilagodila je mojDMS našoj internoj proceduri. Nakon početne instalacije, više nam nije bila potrebna podrška jer je sustav intuitivan.
Prepoznavanje vrste troška
Integracijom sustava mojDMS, Odjel računovodstva više ne gubi vrijeme na e-mailove i pozive drugim odjelima kako bi požurili protok dokumenata i saznali na što se odnosi trošak na računu.
Hodogrami i licence
Tvrtka koristi dva hodograma i osam licenci za bespapirno poslovanje kroz mojDMS. Sustav nam služi za odobravanje ulaznih računa i brži protok računa između osoba koje ga likvidiraju, knjiže i arhiviraju.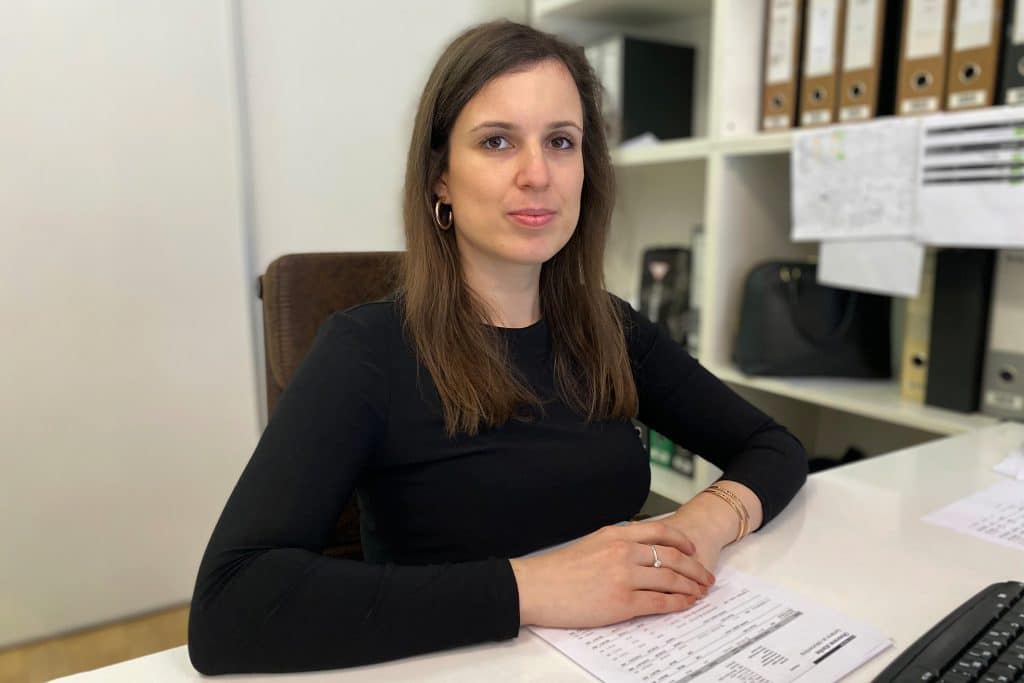 Povećanje efikasnosti
U godinu dana korištenja sustava mojDMS efikasnost nam se povećala na nekoliko načina. Svakom trošku dodjeljujemo oznake koje određuju vrstu troška i osobu koja ga odobrava ili likvidira. To nam omogućuje brži protok dokumenata i efikasniju suradnju među odjelima.
Dokumenti se ne gube
Jedna od prednosti sustava mojDMS je što omogućuje da su u proces uključene isključivo osobe koje trebaju biti pa dokumenti ne lutaju tvrtkom. Ako se pri ulasku dokument dodijeli određenom odjelu, ne moramo brinuti da će se zametnuti u drugom.
Obavezan alat u poslovanju
Svi sudionici su navikli redovito provjeravati jesu li zaprimili novi ulazni račun na odobrenje. Uz to, brže dobiju informaciju o novom trošku pa stignu na vrijeme reagirati ako je nešto potrebno ispraviti.
Daljnja digitalizacija
Osim servisa mojDMS, aktivno koristimo i uslugu mojeArhiv. Plan nam je digitalizirati cjelokupno administrativno poslovanje u narednih 18 mjeseci. U skorije vrijeme to će biti i slanje eRačuna našim kupcima.
Autor: Petra Poštek