ISKUSTVO KORISNIKA: mojeRačun daje kvalitetnu uslugu po fer cijeni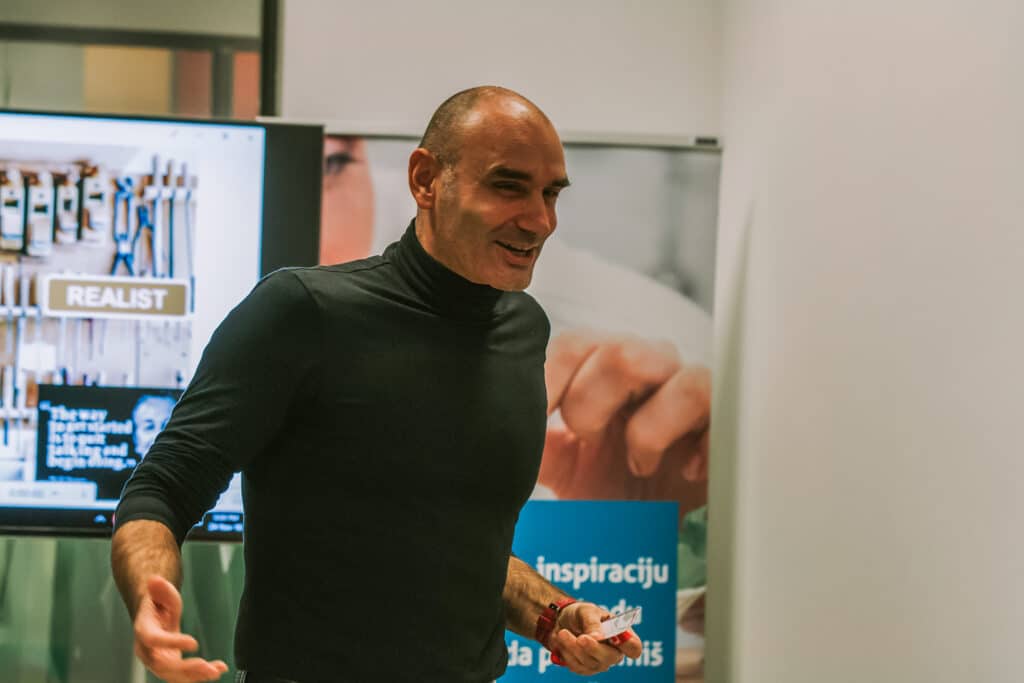 Digitalizirani proces kroz eRačun mijenja poslovanje nabolje, neovisno o kakvom je organizacijskom obliku poslovanja riječ. Iskustvo je to Ivana Petrića, vlasnika obrta "Mentor" koji upravlja brendom NLP Centar.
Upoznavanje s eRačunima
Sudjelujući u projektima koji su u sustavu javne nabave povremeno sam morao slati eRačune. Koristio sam mogućnost besplatnog slanja upotrebom e-osobne iskaznice.
Proces slanja nije baš "intuitivan", ali nisam tražio druge opcije s obzirom na to da nisam slao puno faktura. Sve dok u jednom trenutku nije počeo pravi horor.
Ili se nova verzija certifikat za čitač nije mogla ispravno instalirati ili se nije mogla izvršiti prijava ili… Koštalo me to previše vremena i živaca bez rezultata.
Potraga za informacijskim posrednikom
Odlučio sam naći drugu soluciju pa sam gledajući neke od besplatnih varijanti slanja eRačuna uoči da se informacije prilikom registracije ne čine transparente. Je li usluga besplatna ili je riječ o probnom periodu?
Srećom, raspitao sam se kod suradnika koji su bili u sličnoj situaciji i dobio preporuku za servis mojeRačun. Njihovo preporuka i iskustvo bili su ono što mi je trebalo i na tome sam im zahvalan!
U životu sve ima svoju cijenu i besplatno je neki put najskuplje. Servis mojeRačun daje mi kvalitetnu uslugu po fer cijeni.
Početak korištenja servisa
Nakon prvog kontakta s prodajnim predstavnicima servisa mojeRačun, sve se odigralo brzo i bez komplikacija. Tako je bilo i s postavljanjem računa.
Pogledao sam video s instrukcijama, slijedio korake i u nekoliko minuta imao sam funkcionalan račun. Bilo mi je važno da sam u prvim uputama dobio mogućnost kontaktiranja tehničke podrške.
Znao sam da više ni o čemu ne moram brinuti.
Dodatna vrijednost servisa
Najvažnije mi je da sve ide lako i bez gubljenja vremena. Kako većina poduzetnika zna, u poslu je najvažnije zadržati fokus na bitnome i ne rasipati energiju na stvari koje nisu "core business". Tu ogromnu ulogu imaju partneri.
Sama administracija mi ne donosi nosi nove klijente i prihode, ali mi ih može odnijeti. Ona ne stvara dobitak, ali ako ne funkcionira kako treba onda generira gubitke: novca, energije, vremena…
Zato mi je važan pouzdan informacijski posrednik.
Preporuka drugim poslovnim subjektima
Kod usvajanja novih procesa i tehnologija najteži je prvi korak – izlazak iz zone komfora. Zato automatizaciju poslovanja treba gledati u širem kontekstu. Nakon toga više nema nazad.
Ona gradi novi mindset nas i naših korisnika. Postajemo spremni za podizanje razine poslovanja na viši nivo.
Aktualnu ponudu za aktivaciju eRačun paketa uz dodatne pogodnosti možete zatražiti OVDJE.
Autor: Ivan Petrić, NLP Centar