Informacijski posrednik jamči sigurnu dostavu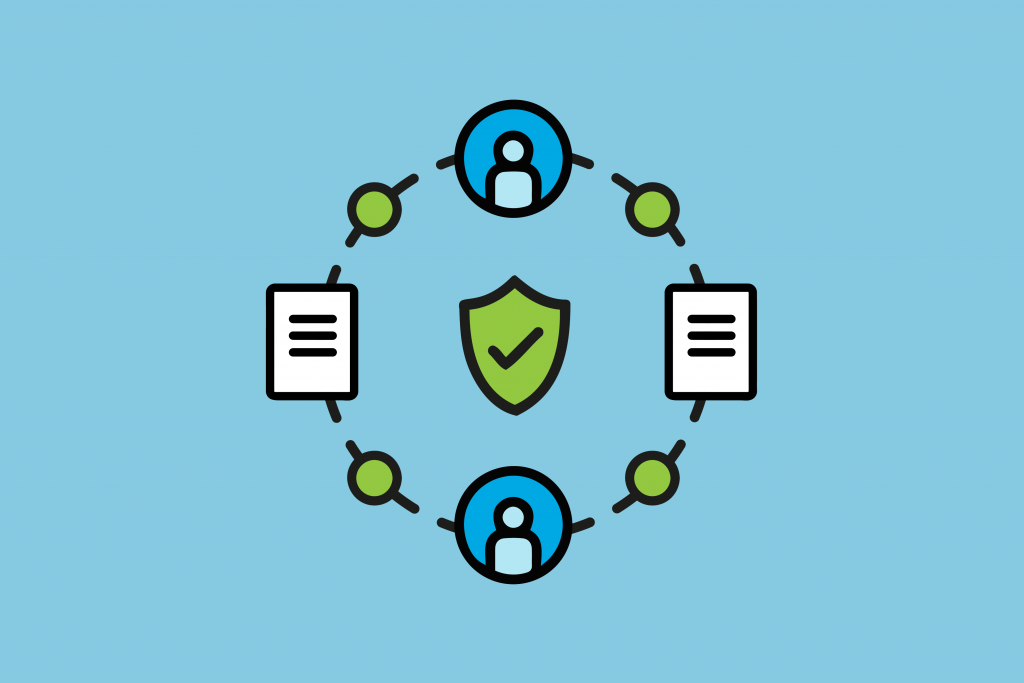 Zašto mi za eRačun treba informacijski posrednik kad mogu slati račune e-mailom? Ovo pitanje se često ponavljaju među novi korisnicima.
Strukturirani digitalni dokumenti kao što je eRačun ne smije se dostavljati e-mailom. Pravi eRačun ovjerava se sukladno Zakonu o e-ispravi, usklađen je s EU normom i poreznim te računovodstvenim propisima.
Obavijest o eRačunu
Servis mojeRačun putem e-maila dostavlja isključivo obavijest o zaprimljenom eRačunu. Unutar obavijesti nalazi se sigurna poveznica na aplikaciju za preuzimanje računa uz provjeru identiteta čak i za neregistrirane primatelje.
Odgovornost posrednika
Upravo je to glavni posao informacijskog posrednika – identificirati pošiljatelja i primatelja, pružiti siguran kanala dostave i potvrditi vjerodostojnost i nepromjenjivosti sadržaja računa.
Pohrana na sigurnom poslužitelju
Elektronički računi uvijek su sigurno pohranjeni na našim poslužiteljima, a svaki pristup ili pokušaj pristupa bilježi se u sigurnosnim zapisima. Pristup preko poveznice ima i druge sigurnosne nitko osim ovlaštenika ne može pročitati i analizirati sadržaj privitaka eRačuna.
Praktične prednosti
Usluga u kojoj se račun šalje kao privitak ne bi se previše razlikovala od situacije u kojoj pošiljatelj sam šalje račun primatelju. No, tada korisnici ne bi imali pouzdane informacije o pristupu računu i zaprimanju ili odbijanju računa kakve imaju sada.
Status preporučene pošiljke
Jedan od benefita eRačuna je status preporučene pošiljke; pošiljatelj nedvojbeno vidi u sustavu kada je njegov račun preuzet i to lako može dokazati na sudu. Ta pogodnost dodatno je evoluirala kroz funkcionalnost HIR (High Importance Receive).
Jeste li isprobali HIR?
Ako želite sa sigurnošću znati kada je poslani eRačun preuzet ili želite poslani eRačun iz statusa "neuspjelo" uspješno dostaviti, pošaljite ga prioritetnom dostavom i primite e-mail kada je dokument preuzet.
Zašto izabrati servis mojeRačun
Servis mojeRačun posjeduje važeće certifikate upravljanja kvalitetom ISO 9001 i informacijske sigurnosti ISO 27001, od 2015. godine u kontinuitetu. To nas obvezuje na sveobuhvatni pristup informacijskoj sigurnosti i visoke standarde.